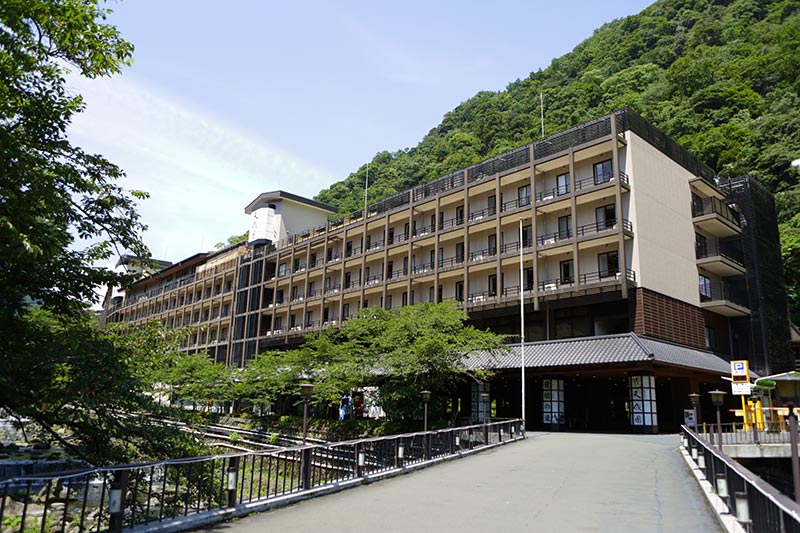 Enjoy Your Hakone Yumoto Onsen Tenseien Stay
In the rooftop open-air communal baths, guests can experience the natural appeal of the four seasons of Hakone.
For breakfast and dinner, buffet-style meals can be enjoyed in the "Live Kitchen," a popular corner of the hotel where chefs prepare meals right in front of diners. Guests can also enjoy abundant wellness programs, relaxing in the hotel garden which has natural waterfalls and a shrine, and other activities.
23-Hour Hot Spring Bathing Day Trip Plan
Visitors can also come simply to enjoy the baths without having to stay at the hotel. They can easily take advantage of this special plan at any time which is available for 23 hours of the day, the only plan of its kind in Hakone.
This Day Trip Plan allows visitors to fully enjoy the hot spring facilities, as well as the restaurants and rest areas, within a single day.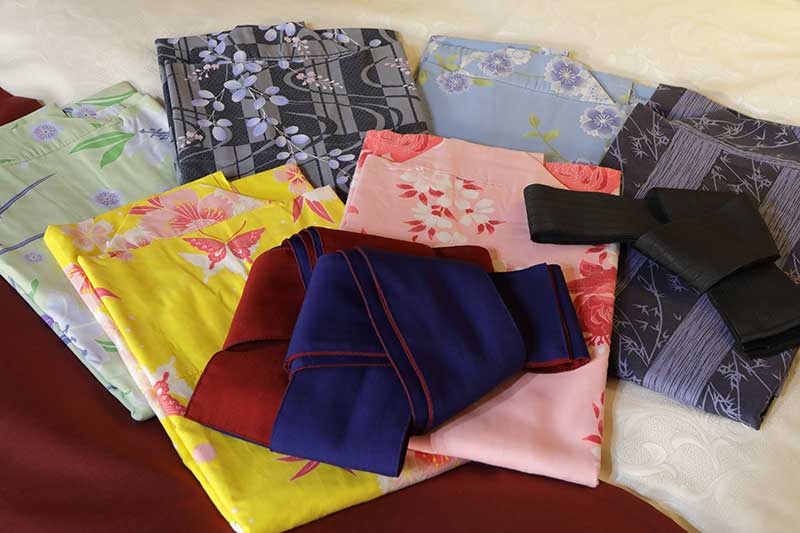 Yukata
The yukata light cotton bathrobe is synonymous with hot springs.
Tenseien lends out yukatas to guests whether they are staying at the hotel or enjoying a Day Trip Plan.
A full range of sizes are available for both men and women, and women can also choose printed patterns they like.
Wearing a yukata brings out the full hot spring experience.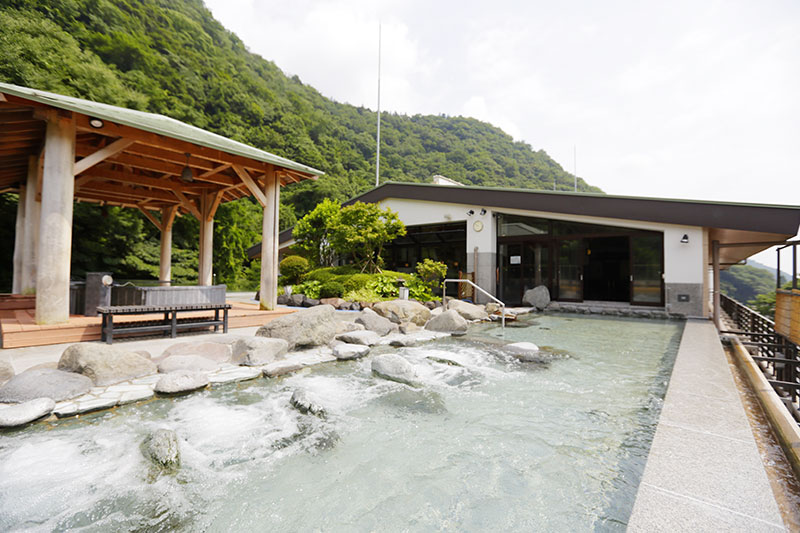 Rooftop Open-Air Communal Sky Baths
In the "Rooftop Open-Air Communal Sky Baths," both male and female guests can experience for themselves the four seasons of Hakone amid an abundant sense of openness. In addition, they can see the various ambiances of a day in Hakone by taking baths during the day, in the evening, late at night, and early morning.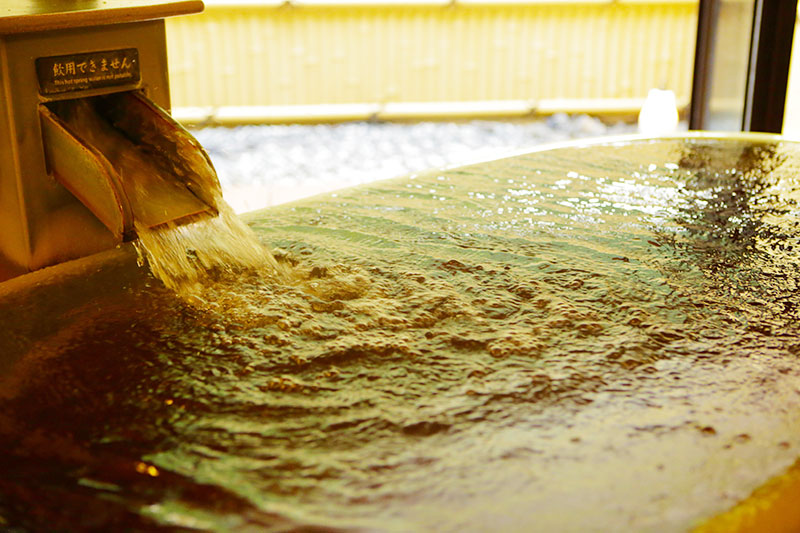 Private Baths
Tenseien offers 12 fully-equipped "Private Baths" each with its own exclusive bathing space. Bathers can have the hot water flowing directly from the hot spring source all to themselves to enjoy.
Reservations are accepted at the hotel on the day of use.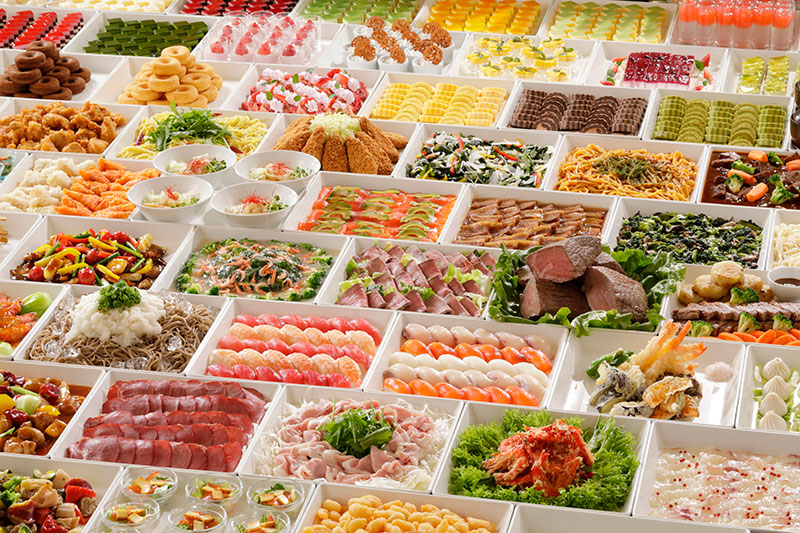 Dinner Buffet
For dinner, Tenseien offers a buffet with approximately 60 menu items covering Japanese, Western, and Chinese cuisine. Popular among diners is what is called the "Live Kitchen" where chefs prepare sushi, teppanyaki, tempura, noodles, and other dishes right in front of the diners.
A dessert menu complete with about 20 items is also available.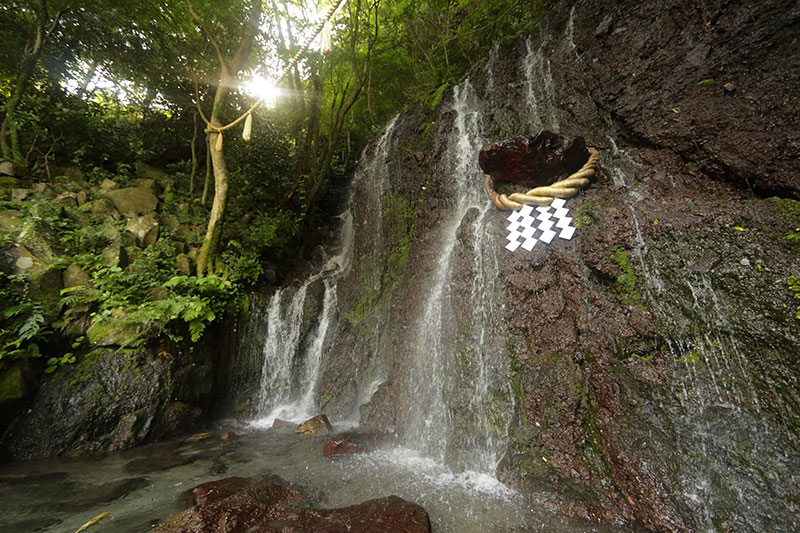 Waterfalls
There are two waterfalls flowing on the grounds of Tenseien.
The "Tamadare-no-Taki" waterfall is about 8 meters high and 11 meters wide, and its beauty has been the subject of Japanese waka poems by famous poets. At about 20 meters high and 10 meters wide, the other one, "Hien-no-Taki," is spectacular.